Find It Now GPS Security
KMC proudly represents Find It Now, USA - the makers of the amazing FIN® GPS Security System.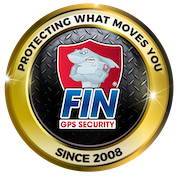 PRODUCT FEATURES:
Motion Sensors - Know when there is motion on your boat!
GPS Tracking/Geofence - Know where your boat is at all times!
Real-time status alerts
User-friendly app
Lifetime warranty
Easy to install
Great value
In the event of a theft, you and the FIN® tracking center will be able to track and locate your boat and the FIN® tracking center will interface with the police to recover your boat.
Visit Find It Now USA online to learn more about the FIN® GPS Tracking System.
Call 954-941-2297 to order a FIN® GPS Tracker and protect your boat today or email us at fin-tracker@kmcmarine.com for more information!